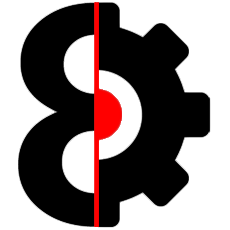 Octa
Edit
---
A Software Editor and Librarian for the Elektron Octatrack DPS-1.
Important: OctaEdit is currently temporarily unavailable for purchase as I am travelling due to personal reasons.

OctaEdit is available for purchase via Paypal for US$99

Features the Project, Samples, Sequencer, Manager, Chainer, Arp Designer, LFO Designer, Library, Analytics, Options and Support Modules.
OctaEdit is a crossplatform application supporting Windows (XP, W7, W10), OSX Legacy (10.5, 10.6, 10.7, 10.8) and OSX (10.9, 10.10, 10.11, 10.12)
The OctaEdit Manual is available to download (Included with installer)
Current builds are v1.1.400 Beta (OSX), v1.1.001 (OSX) and v1.0.010 (Windows and OSX Legacy)

As OctaEdit is software, please ask any questions prior to purchase as no refunds are offered or provided apart from exceptional circumstances where OctaEdit is completely unfit for purpose at my discretion. So please contact before purchase with any queries.
Important!
OctaEdit is currently going through a Release Candidate cycle for v1.2.000 (OSX and Windows) as of 1st May 2017
All development efforts are concentrated on finalising the next release. This means that there will be no updates or fixes to existing versions until the next release.
The latest beta for OSX v1.1.400 is included in the download.
You require a licence which I will endeavour to get in contact with you within 24 hours of purchase to see if you want the old OSX versions; but of course feel free to email me beforehand.
If you are looking for the "Samples"; "Manager" or "Samples & Manager" versions of OctaEdit, these will not be available till after the v1.2.000 release.
Purchasing OctaEdit now is purchasing a full OctaEdit licence; and will include the v1.2.000 upgrade when released.